Dance Floors
Offering one of the largest range of flooring for any style of party. UK Events specialises in dance floor hire, LED Furniture, Staging, VIP Carpets and Portable Drinks Bar rentals
Read More about LED Furniture
VIP Carpet Hire
Hire a VIP Carpet to enhance your entrance. Choose from a range of colours and add ropes and post to finish off your VIP Entrance.
Dance Floor Hire
Hiring a dance floor couldn't be easier. We have a choice of 10 styles of flooring to choose from in a wide range of sizes. We offer a stunning starlit (starlight) dance floor which are available in white, black and now a hot pink finish. The starlit floor range has small white LED lights flush with the service of the floor which twinkle at a speed setting of your choice. If you would like something less fussy, why not hire one of our plain dance floors. We offer a pure white, pure black and even a black and white chequered finish. If you would like a floor which is more period, we offer a traditional wooden oak parquet dance floor. For more vibrant events we supply an LED Saturday night fever floor which is slight raised offering a perfect light up dancing platform.
Starlit LED Dance Floor Hire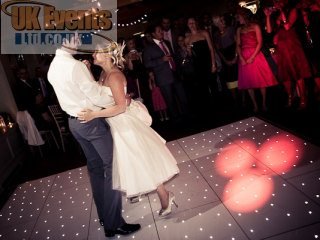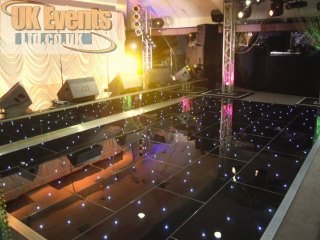 The beautiful Starlit LED twinkling dance floors are available in black, white or a mixture of both to create a black and white striped effect.
More Starlit Dance Floor Information
RGB Starlit RGB Dance Floor
ALL NEW and coming soon is a range of RGB dance floors in a gold, white, black and black and white finishes.
Pure White Dance Floor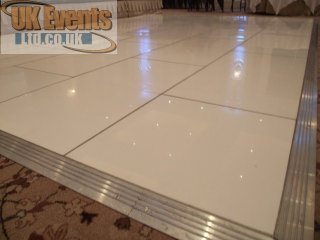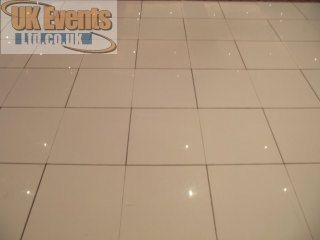 The pure white dance floor is an ideal dance floor to hire for a wedding or special event. It has a reflective surface and compliments themed events.
More about White Dance Floor Hire
Night Fever Dance Floor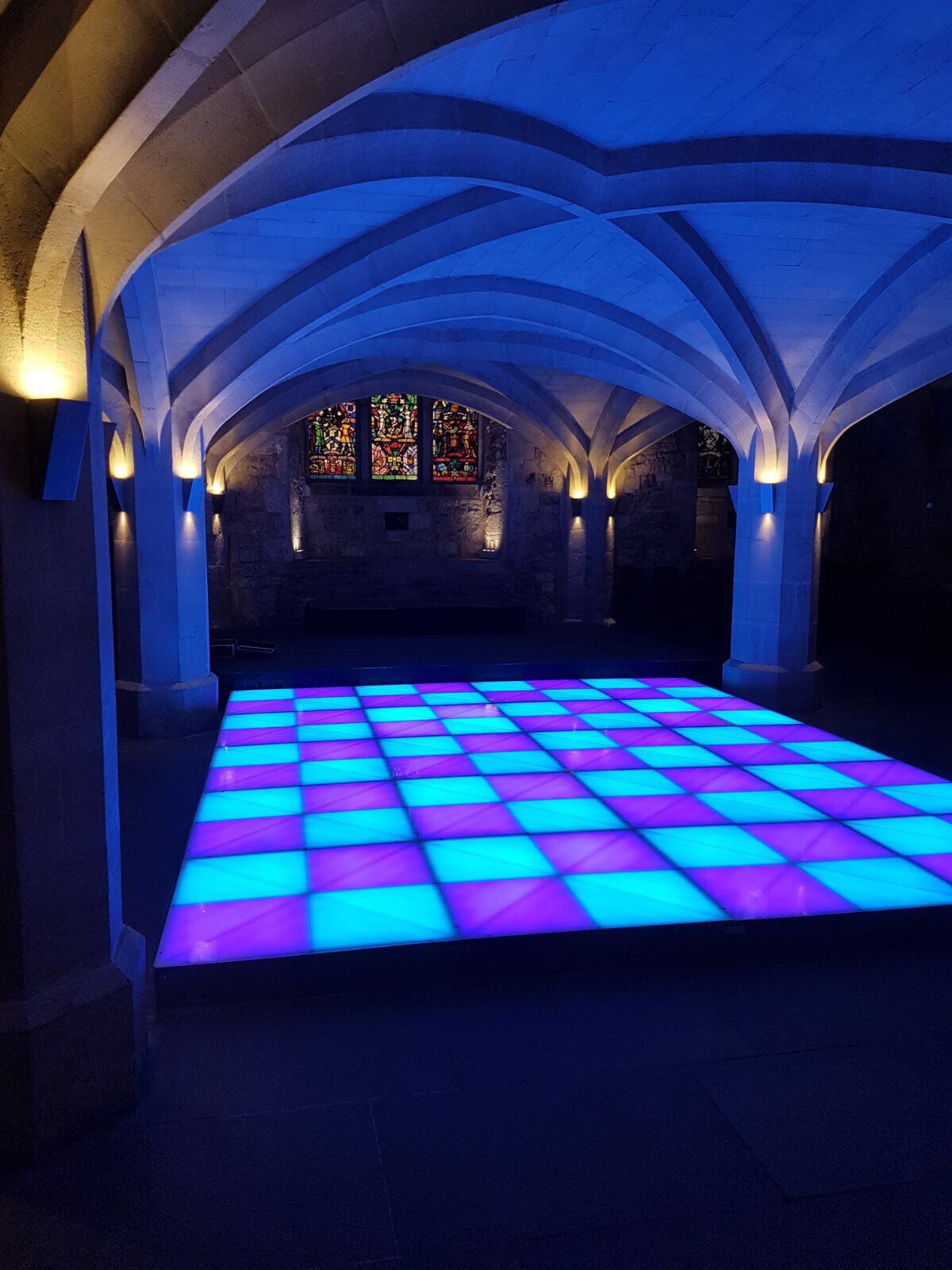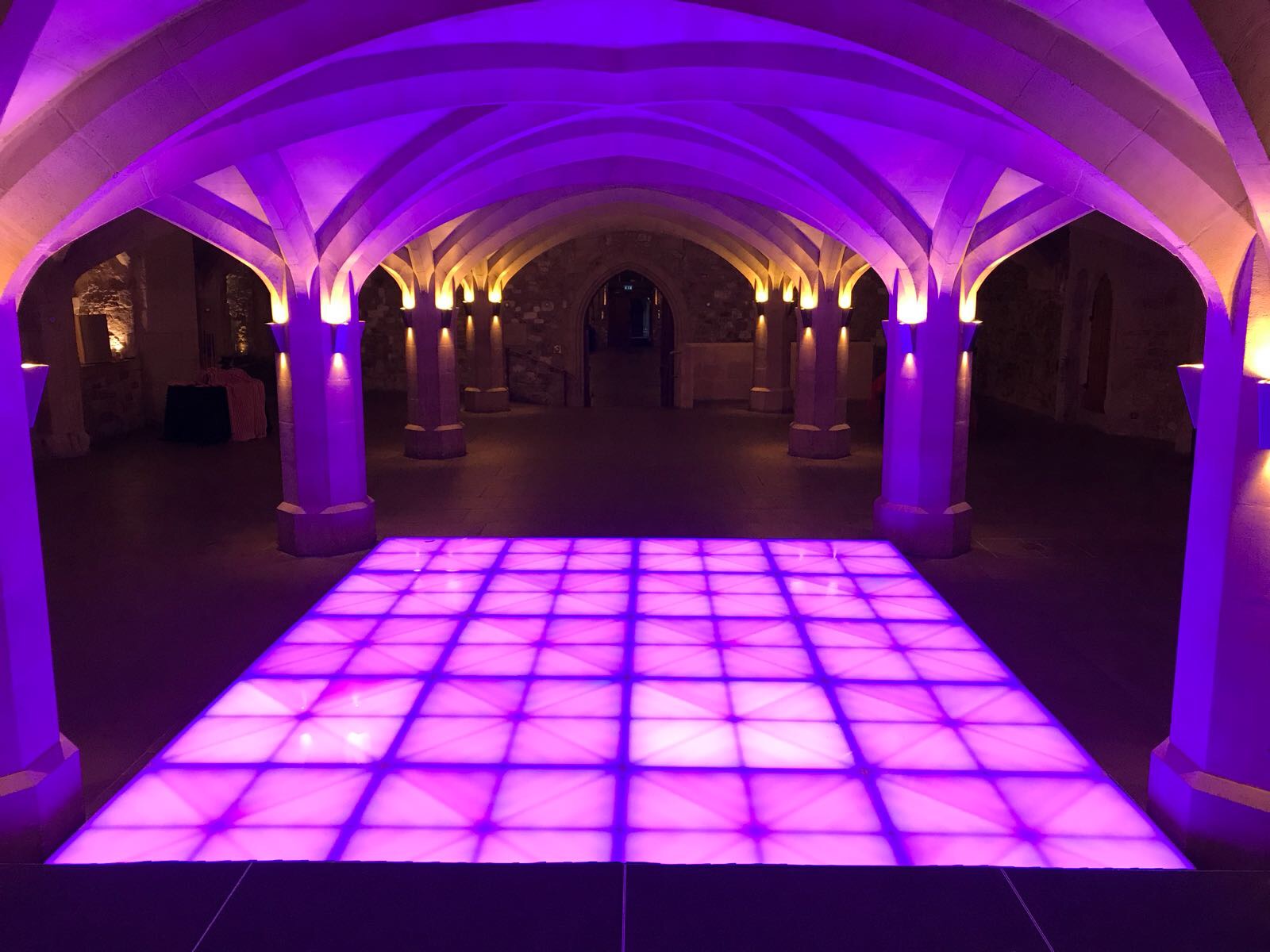 The 70's night fever colour changing dance floor is a timeless illuminated retro dance floor. This floor is slightly raised giving you a light up focal point in your function room.
More about LED Dance Floor Rentals
NEW - Pink Twinkling Dance Floor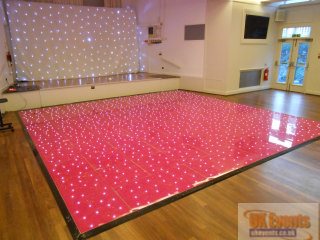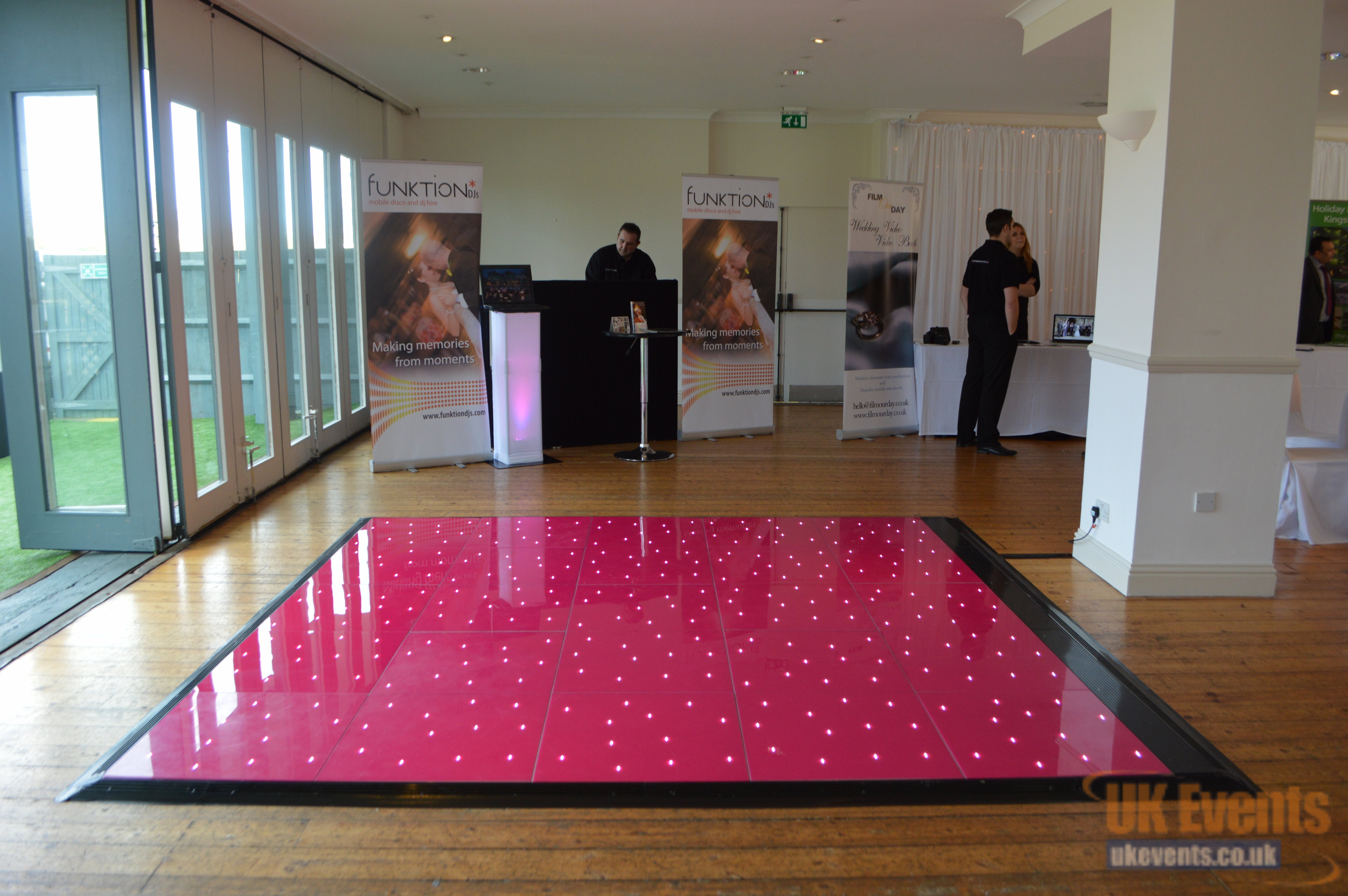 The First ever pink starlit dance floor is here. You will not find our dance floor anywhere else in the world. The pink dance floor was custom made for UK Events and is only available to hire here.
More about Twinkling Dance Floor Hire
Black and White Dance Floors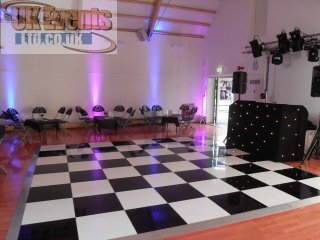 The ever so popular black and white dance floor is a perfect choice for any style of function. Simple but effective.
More about Hiring a Black and White Dance Floor
Pure Black Dance Floor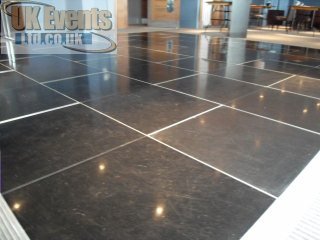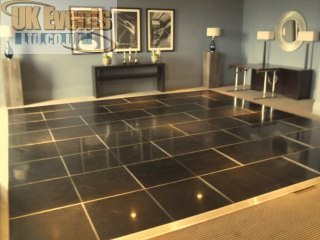 The pure black dance floor is a popular choice for corporate functions and themed events. Like the white floor it really sets off the room.
More about Black Dance Floor Rental
Outdoor Dance Floor Hire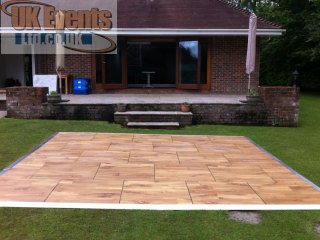 This is a weatherproof dance floor which is perfect for ourdoor events and marquees. The dance floor looks like a real wood floor.
More about Outdoor Flooring
Oak Parquet Dance Floor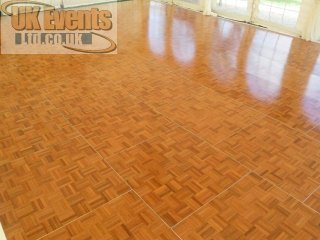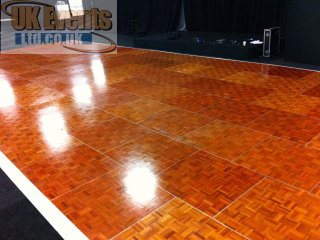 More about Oak Parquet Dance Floors
The Oak Parquet dance floor has a real wood floor which really compliments any venue.
Coming Soon
We have a new range of RGB starlit floors almost complete. We are proud to be offering the World's first RGB starlit circular dance floor and a gold starlit dance floor which we hope to be available to hire in toward the end of the year.
How large should my dance floor be?
As a rough guide, multiply the number of guests attending your event by 2, square root this number which will give you the size you require. i.e. 100 guests x 2, which is 200, square root is 14.14 – You would require a 14ft x 14ft dance floor. Please note that this is a guide and in some cases you may require a smaller floor if the venue is too small to accommodate the floor or you may decide to go larger to fill a larger black space in your venue or marquee.
About Us
UK Events Ltd offers a complete room transformation service which will enhance your event and make it one to rememeber.

Get in contact to see how we can transform your next event. 01189 770314
Latest News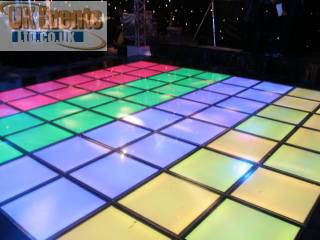 The world's First Ever Gold RGB Twinkling Dance Floor
UK Events Ltd

Unit 15, The Business Centre
Molly Millars Lane, Wokingham
Berkshire, RG41 2QY
P: 0800 24 254 74
F: 0844 736 2697

Registered in England and Wales | Company No. 06851338 | V.A.T No. 972207324